Good morning and happy Friday! I'm so excited, I shipped off my package for the custom order I just finished yesterday! I can't wait for her to get her things!!!! And I have just discovered my new favorite thing to crochet with...Jute! I've done a lot of macrame in my days but always with hemp. I'll admit, I have pondered trying to crochet with hemp but it is just such an expensive material to work with. I've even considered doing macrame with jute twine in the past but it's not so easy to find a great variety. Then, a few weeks ago, my mom gave me an old crochet book from the 70's that she found in a box and it had the cutest jute purses! I was inspired all over again and I just had to make a crochet jute purse myself. Of course, I started out thinking I'd just use the pattern in the book at first, but as usual I ended up just doing my own pattern instead. I've always had an issue with following rules. It's not that I can't follow a pattern exactly, it's that I just don't like to. I'd rather make whatever I'm doing my own. Anyhow, I set out in earnest this time to find a variety of jute twine in different colors. At first all I could find were shades of neutral and green at gardening supply stores. Then, a more specific google search led me to a packaging supply company that had just what I was looking for. Honestly, I think I would have ordered an entire truck full if I could have. I already want to get more! So without further ado, here is my nifty one of a kind and very cute (in my opinion) jute purse........
I am so very pleased with the way this came out and I can't wait to keep making more in a variety of styles! If you like what you see, this purse is available for sale at my etsy shop. Just follow this link for more details...
http://www.etsy.com/listing/73112136/100-jute-bohemian-crochet-purse
.
Now all I need to do is practice a little patience while I wait for the rest of my jute to arrive!!!! And of course, order even more. Alright, have a very happy and wonderful Friday and a fantastic weekend as well!!! Happy crafting!
Parties I have participated in today:
http://www.creativejewishmom.com/
http://www.bystephanielynn.com/
http://www.iheartnaptime.net/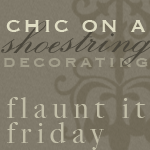 Ad Space....