Hello and a very happy Easter to everyone! Our weather has gone back to the usual rain and gloom but I like stormy weather so for me it's just as well. This will just be a quick entry with as much info as possible. I am happy to announce that I have just one more piece of my custom order to complete! I finished the gloves and one of the hats over the last two days. And here are my completed items, I am quite happy about how they both turned out....
http://www.luvbuzz.etsy.com/
as a made to order item**
The next item I would like to share with everyone is this amazing jewelry designer who happens to be the sister of a very near and dear friend of mine. Her jewelry is so amazingly beautiful that I would be sharing it regardless. She does custom work and you can contact her directly for special request or questions. Here is the link to her personal site:
http://www.luvfea.com/
and you can link to her facebook profile page url at:
http://www.facebook.com/home.php#!/pages/LUV-FEA/167324963312992
. Please take a moment to look through her example pictures, I just know that everyone will lover her stuff as much as I do. If you're a facebook member, give her page a "like" as well. And hey while you're there maybe you wouldn't mind giving the luvbuzz facebook page a "like" also. All support is always greatly appreciated. I just love the idea of someone making a living from their craft. It is so important to me to support others on their journey as I forge my way along my own entrepreneurial path. If we would all take the time to support one another, think of the wonderful things we could accomplish! This is especially true for all of the women out there trying to make their own way in this crazy world. I wish every single one of you great fortune and prosperity in all of your endeavors. Alright, that's it for today. Please have a happy and blessed Easter!!!
Parties I participated in today: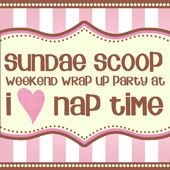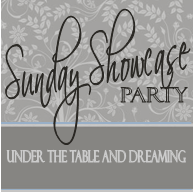 www.creativejewishmom.com
Rainy days reading list: